DON'T JUST TAKE OUR WORD FOR IT
All our packaging carries certifications as to its suitability for composting. The majority of our comPOST Range is certified Home Compostable but a couple of products are best disposed of in an Industrial Composting facility.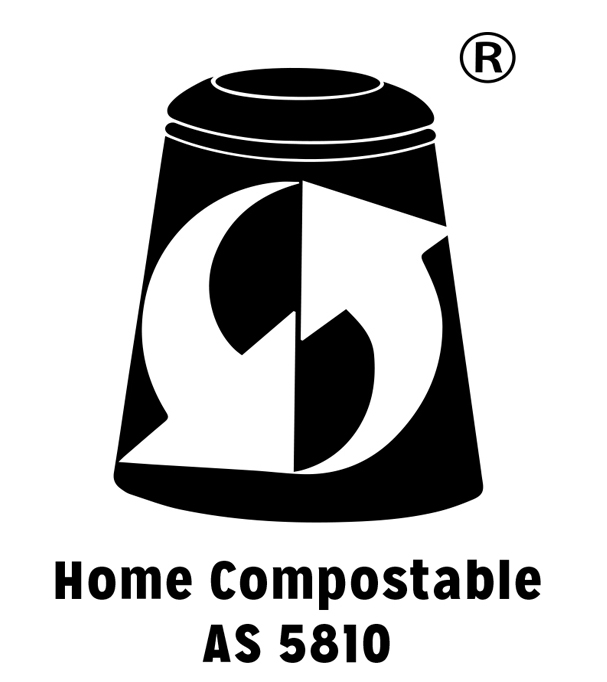 HOME COMPOSTABLE - AS 5810
Our comPOST Range meets a number of stringent tests for Compostability. The Australasian Standard, AS5810, is one of the toughest to achieve (they even check to make sure the products are non-toxic to worms!).
AS5810 certification numbers are ABAP 20036, ABAP 20049 and ABAM 20013. We are also active members of the Australasian Bioplastics Association, the organisation responsible for setting and upholding these standards.
---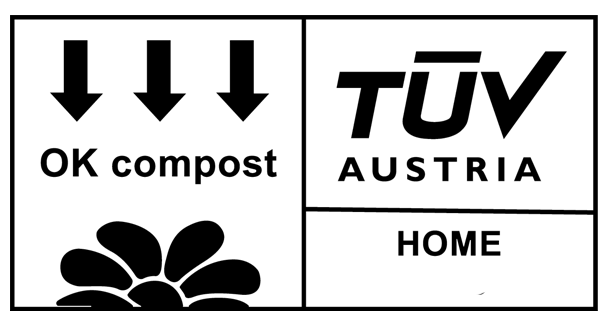 The OK Home Compost Certification is another internationally recognised certification that many of our products carry. It is governed by TUV in Austria and most widely recognised throughout Europe.
NOTE: These symbols are only valid if accompanied by their unique certification number. An AS 5810 symbol (top left) without an ABA number below it, or an OK Home Compost symbol (below left) without an S number is not legitimate. Keen to know more? We've written a blog post on how to check the legitimacy of compostable packaging.
---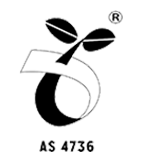 COMMERCIALLY COMPOSTABLE / INDUSTRIALLY COMPOSTABLE
The Seedling logo is internationally recognised as symbolising that a product will break down properly under commercial / industrial composting conditions. Only a few of our products have not been certified Home Compostable and carry this certification instead. Please check their product pages for more info as often we are confident that, if treated properly (e.g, our comPOSTubble Bags need their layers separated), then they will break down just fine in a home compost too.
---
CARBON NEUTRAL / CLIMATE POSITIVE

As an organisation we are extremely conscious of our carbon footprint. But as the saying goes, "if you can't measure it, you can't improve it", so in early 2020 we undertook a full audit of our carbon emissions [read more about that process here] and now offset them by 120%. That's what being 'climate positive' means!
---

The Better Packaging Co. has been a certified BCorp since 2020.
We know our products are out there doing good, but BCorp Certification is about much more than that, it's an assessment of the overall positive impact of the company rather than a product or service. It asks; How do we operate behind the scenes? How do we treat our people? How genuinely do we care about our mission and how does that permeate through our operations? As well as making a positive contribution to the environment, are we also helping benefit society?
Being BCorp Certified means that our customers know we meet the highest standards of verified social and environmental performance, public transparency, and legal accountability to balance profit and purpose. The BCorp certification process is a way of quantifying the process of constant improvement that we are making to the way we 'do business' and, importantly, zeroing in on the areas where we can do Better!
---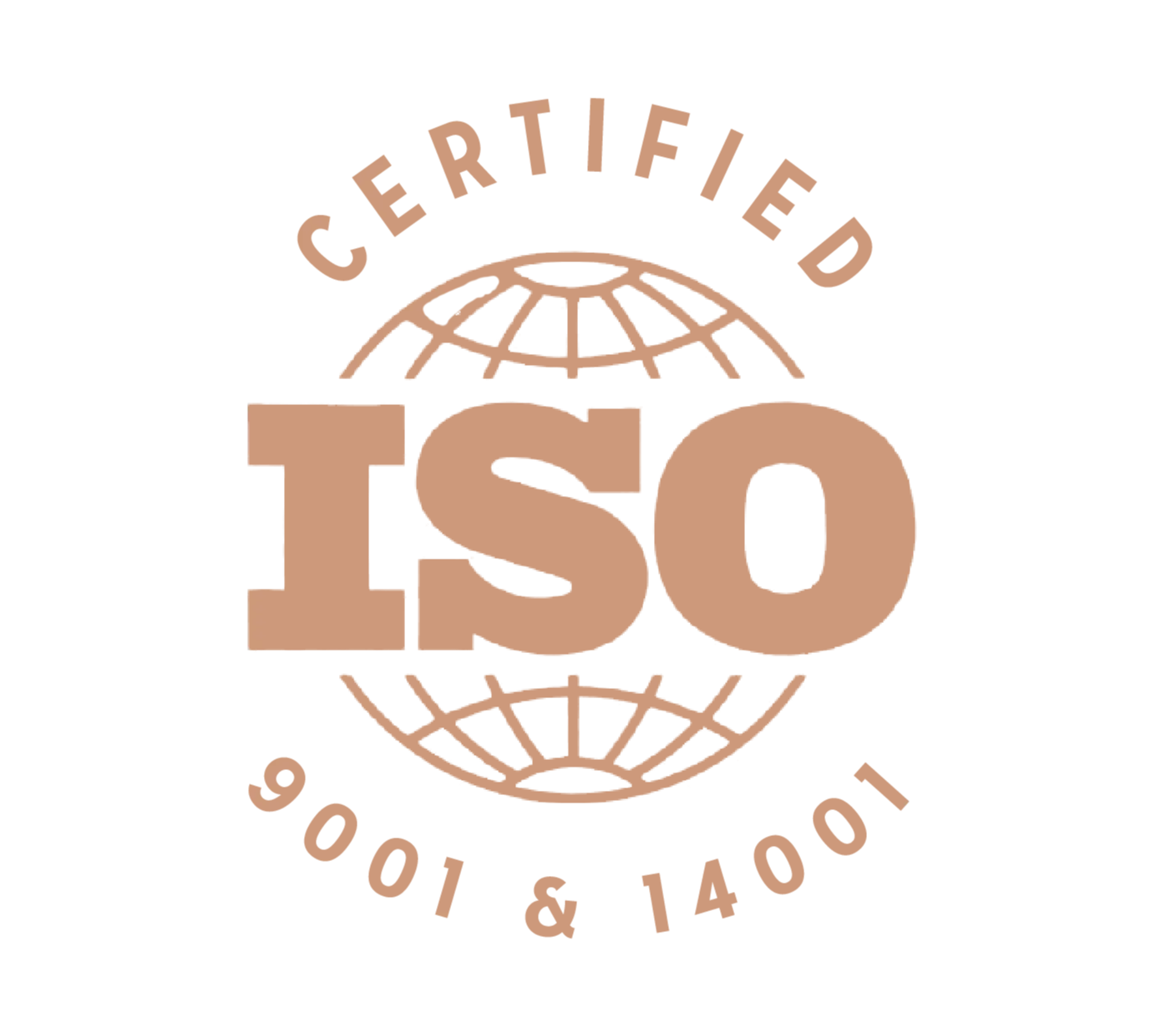 The Quality management system of our manufacturers has been assessed and registered against the provisions of ISO9001:2015.
The Environment Management System of our suppliers for design, manufacture and sales has been assessed and registered against the provisions of ISO14001:2015
---

REACH is a European Regulation and stands for the Registration, Evaluation, Authorisation and Restriction of Chemicals. REACH makes it the responsibility of industry to assess and manage the risks posed by chemicals and to provide appropriate safety information for their users.
REACH aims to ensure high levels of protection for the health of humans and the environment.
---

RoHS stands for Restriction of Hazardous Substances. It is legislation that originated in the EU and restricts the use of several hazardous materials commonly found in electronic products.
Banned substances are lead (Pb), mercury (Hg), cadmium (Cd), hexavalent chromium (CrVI), polybrominated biphenyls (PBB), polybrominated diphenyl ethers (PBDE), and the phthalates (DEHP, BBP, BBP, DIBP).These restricted materials are hazardous to the environment and will pollute landfills if they end up there. They are also not substances you would want to be exposed to as a worker during manufacturing or recycling.
---